Woodstock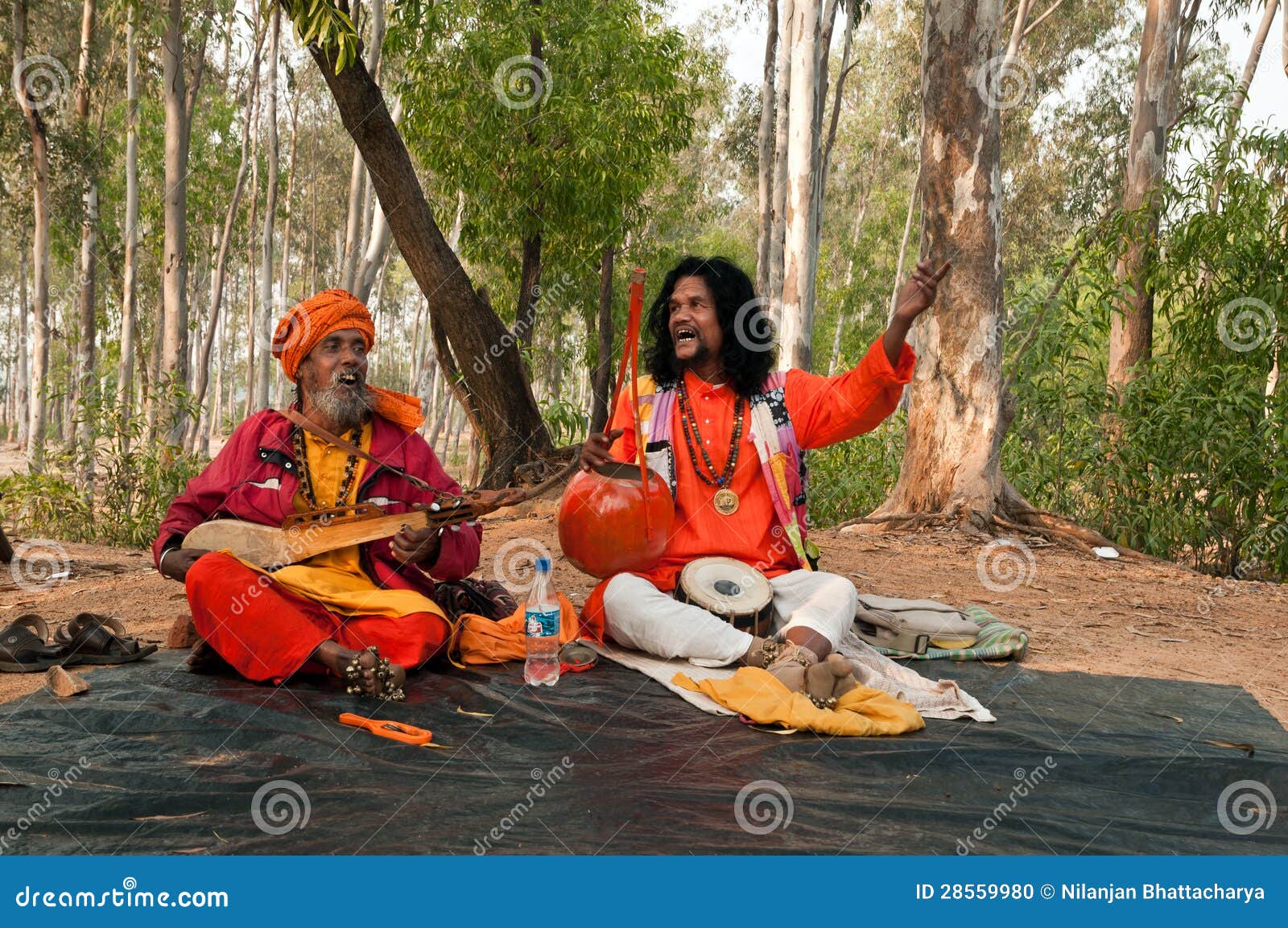 Urban Indians of our generation gave grown up glamourising the American iconic music festival of the sixties ,Woodstock as the symbol of freedom rebellion Bohemianism and art along with the rest of the world. However most are unaware that we have our own indigenous and spontaneous Woodstock that's been around for a few centuries and is still going strong. It's a music festival like no other. Rustic disorganised subaltern and authentic, it's a genuine folk music festival and village fair held annually in the village of Jaidev Kenduli on the banks of river Ajay, said to be the birthplace of the great Sanskrit poet of love Jaidev.

I had been planning to see this unique fair for long but having spent my college and working life far away in Delhi and Mumbai I didn't have the opportunity. Opportunity arose when we were having a vacation in Shantiniketan which is a short drive away. My wife is enthusiastic about Bengal culture with the fanaticism of a new convert, and worships Rabindranath Tagore. So we spent some time going around the picturesque university and Tagore memorabilia and I realised that we were in time for the festival.

The more popular organised and touristy Pous Mela was over but here was an opportunity to see the Bauls in their natural habitat so to say, away from the media spotlight and curious tourists gaze. My wife was convinced and taking a local driver cum guide we left for Kenduli preparing to reach by evening as that is when the action hots up and goes on all night.
On the way we visited a famous tantric site called Kankalitala with an eerie atmosphere. It has an ancient Kali temple in a cremation ground where even the bravest don't visit at night because of the spirits and forces said to dwell there. We reached Kenduli by dusk and parked in the middle of a ploughed field with other vehicles tents and campfires scattered haphazardly all around.

We walked towards the river bank where the fair was going on and met with an unbelievable rush of people. There were make shift tents and lean tos randomly scattered all around and baul music floated around everywhere. Sadhus were sitting around campfires. People were dancing and clapping in groups around various singers. We were caught up in the crush of humanity and pushed along. There was an overwhelming rush of people and the an overpowering smell of sweat, country liquor, marijuana and urine. I realised that no amount of love for music, folk culture or curiosity about this event would entice my wife to bear with this ordeal. So we fought our way to some relatively open ground at a slight elevation and found that this was the river bank.

We had a better view of the area from here. We could see that the different groups of bauls had set up camp at different places and everyone was playing their own music and dancing . The visitors could wander around listening and stop wherever they liked to listen and dance along. Country liquor was sold in the sidelines and our guide quickly procured some for me.

By now it was dark and the numerous campfires made the place look eerie. There were no lights except lanterns and torches. My wife decided that she couldn't brave the crowd again and sportingly agreed to wait by the river bank while I explored the fair and sampled the music and the atmosphere.
I plunged back into the melee along with the guide. The popular players tents were jam packed with swaying villagers and some college students with an occasional adventurous foreign backpacker. I was the odd one out, probably the only middle aged executive in the group. Except for the performers there were very few women and certainly no urban ladies so my wife must have been feeling really uncomfortable.
There were many sadhus sitting around with a circle of villagers around each, and I noticed that chillums were going around. My guide explained that all we have to do is sit in the circle and Baba's Prasad will come. Accordingly we joined a circle of villagers and companionably smoked the communal chillum and discussed life with the sadhus and the villagers. I must have been totally incongruous in this setting but they accepted me with the calmness and equanimity that the fellowship of weed brings about.
Towards dawn we found our way back to the river where my wife was patiently waiting and had dozed off. I discovered that her wait was quite an ordeal as the bank was a place where the multitude relieved themselves.
We returned to the car and found tents pitched all around us and had to wait till we could find a way out.
We finally returned to our guest house exhausted dusty and swearing never to return but with an experience that would remain etched in our psyche