Vegetarian
The concept of vegetarianism is prevalent only in certain parts of India only among certain castes among Hindus and all Jains, and that too, only from the fifth millennium onwards, when Shankara was reviving the sanatan dharma from the hegemony of Budhism by incorporating some of their practices. Much later, the Bhakti movement and Vaishnav saints spread it further.
However, with India's greater economic and cultural footprint in the world, and the spread of new age fads like vegan food, major airlines and tourist places understand vegetarian, vegan and even Jain food, and have menus accordingly, but in the far east or the more exotic locales, this is a major challenge and depend on cultural perceptions.
The problem with vegetarians is that they tend to preach and convert everybody, which makes them as pleasant company as Jehovah's Witnesses, born again Christians, Cyclists and Insurance salesmen. But even worse are those who treat meat eaters as untouchables, refusing to eat at the same table and often the same house as non-vegetarians, and never visiting restaurants that serve anything but pure vegetarian food. This excludes air and rail food and most restaurants, thus limiting their travel options and social life. Landlords often refuse tenants who eat meat, and I have suffered from this. Some housing societies refuse tenants who aren't vegetarian under the plea that there is a Mata ki mandir on the premises. This prompted an irate Bengali gentleman to retort, "Aur wo jo tumhare Mata ke Sher hai, who kya alu ke paratha khata hai?"Bengalis and vegetarianism do not mix well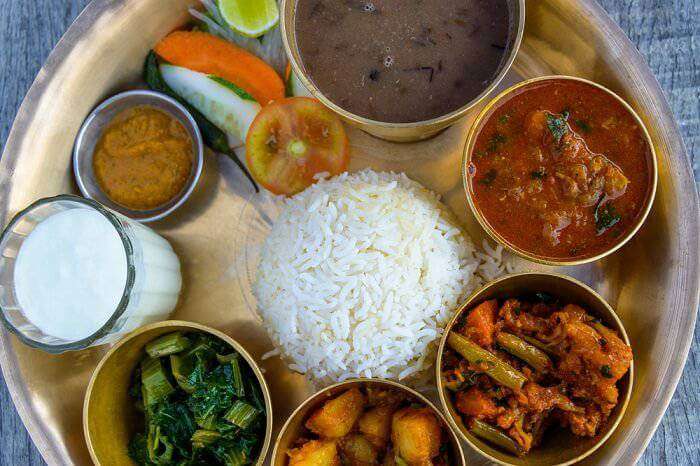 For example, in my grandfather's generation, Bengalis considered fish is vegetarian and even mutton from the sacrificial animals cooked without onion and garlic also vegetarian and served them to unsuspecting Brahmins from the rest of India, thus causing scandal.
For Bengali feasts the dal, cabbage, gourd, pumpkin are all garnished by fish heads, shrimps, and other sea food thus horrifying vegetarians who thought they were safe as long as they chose only the dal and the vegies.
The same ideas are shared by people in the Far East. During a tour in Taiwan, a Tamilian colleague after explaining with great difficulty to the only waitress who followed English about his dietary choices, was served various seafood dishes to his horror with the innocent explanation 'NO MEAT'.  He ultimately lived on fruit alone.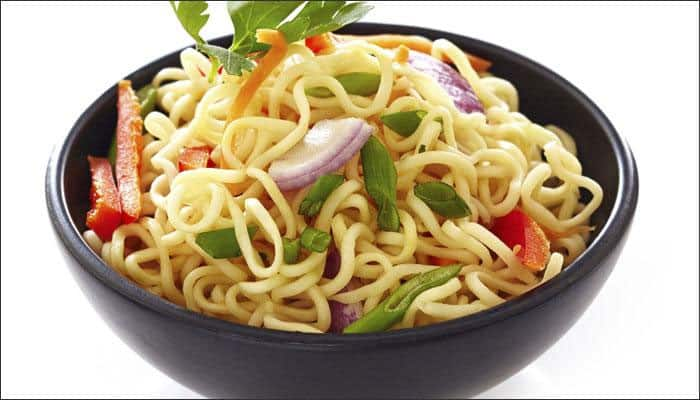 While returning, he bought some namkeen mixtures confident that these would definitely be vegetarian but on opening the smell told him otherwise.  In reality, it was cooked in fish oil and had dried shrimp, squid and shellfish in it.
In some remote parts of India, like Kargil, the only food served in the eateries is sheep meat and rice, and vegetarians have a difficult time. Similarly on the Konkan coast, a fish thali means just that, rice with a variety of seafood, with no dal or vegetables for relief, and a veg thali is unheard of.
Another interesting experience was that of a friend who was a strict vegetarian and unfortunately travelling in Afghanistan. He found out that on detailed explanation he got the most delicious biryani he had ever tasted, and stuck to this dish, till one day he noticed a piece of bone in it. On his angry protest, the apologetic restaurant owner pointed out that every day he had been scrupulously fishing out all pieces of meat from the biryani, but today somehow a piece was missed. He promptly removed the offending piece and beamingly replied "There, now its vegetarian"
The secret of the supreme taste of the biryani was thus revealed.