A unique experience
Walking down a maze of narrow lanes, some where only one person can walk I was completely disoriented. It didn't look like we were in India. All the signs were in Arabic script all the people wore middle eastern attires the few women were in hijab.
I was being guided by Prince Murad Ali, scion of an old nawab family son of the exquisite filmmaker Muzzafar Ali and his erudite sophisticated artist wife who's a Bengali Geeti Sen . I met Murad at a party in celebrated media millionaire Santanus place.
Santanu is an old classmate and roommate from my university days and at a mushaira in his place where Murad was reading his poetry I was made to recite some of my limericks. We were casual friends since. Murad was taking us for dinner post quawali at the nizamuddin dargah at the home of the imam of the dargah called the nizami house. After ducking through doorways and going up and down various flights of narrow stairs we finally reached the destination
Had an unique experience yhere. Traditional Muslim dinner at the 500 year old home of the nizami bara imam of the nizamuddin dargah. Home cooked exotic food in a very picturesque ambiance. Nizami imams wife is a very modern woman speaking impeccable English and served food to everyone on the floor on intricate carpets. His daughter is in modern school barakhamba a typical contemporary south Delhi girl of the 21st century. The nizami lineage goes back 750 years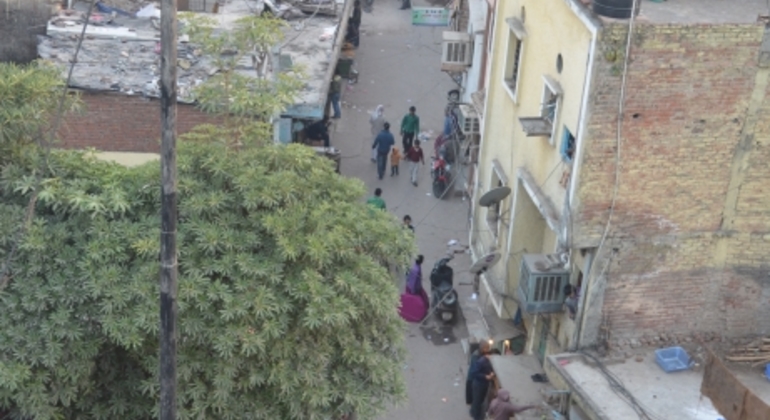 We sat on a intricately woven carpet and had biriyani korma keema daal and some breads that are apparently not available anywhere in India and come from the traditional family recipes. Interestingly the food is called langar just as in temples and gurdwaras
The conversation was in high flown Urdu and English. We were watching the police protester clashes at Jamiia Milia on NDTV.
As an alien there I was a bit conscious. But they were extremely warm in their hospitality and insisted on giving us generous portions of takeaway.
I returned late that night enriched by an unusual experience